23 Feb

Designing a Master Bedroom Retreat

Today's world, for most of us, is a hectic place. With all the responsibilities that we have with jobs, family, children and just general life, it is hard to find a place to get away from it all. Vacations are great but they are often far and few between. We all dream of going away to a great hotel with all the amenities and just relaxing and getting away from it all. But you don't have to fly across the country to experience that wonderful getaway experience. You can create that wonderful luxury hotel experience right in your own master bedroom with just a few of the right ingredients.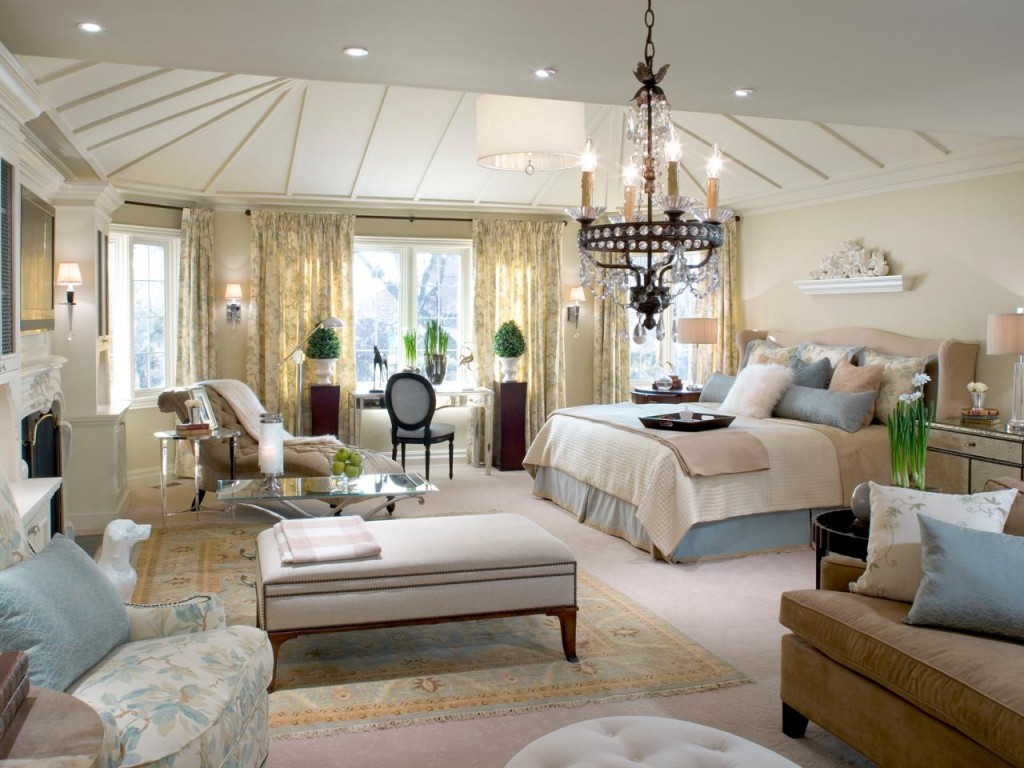 Here are just a few things you need to recreate that luxury hotel suite experience: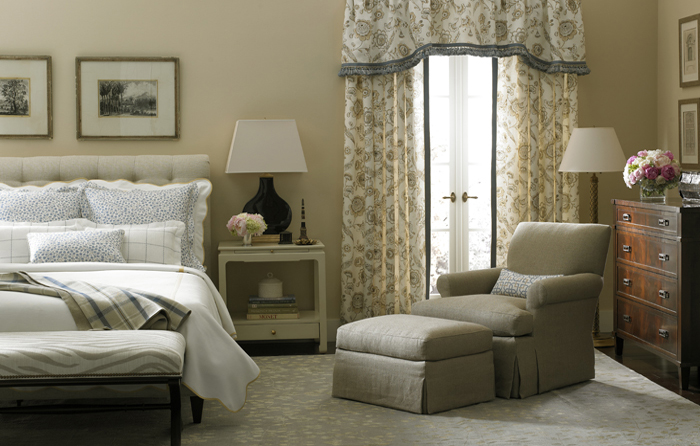 A comfortable chair: Once you find yourself in your special oasis, you will want to curl up and read a book or watch TV, so a great chair is a must. Make sure it is a good fit for you and have also a small table next to it for placing your drink, phone or reading glasses. I often like to have a floor lamp next to the chair to give me concentrated lighting for reading. Consider, if the space permits, to have a chaise which not only gives you a way to stretch out while relaxing but also provides a great place to place comforter, pillows, and blankets when you turn down the bed in the evening.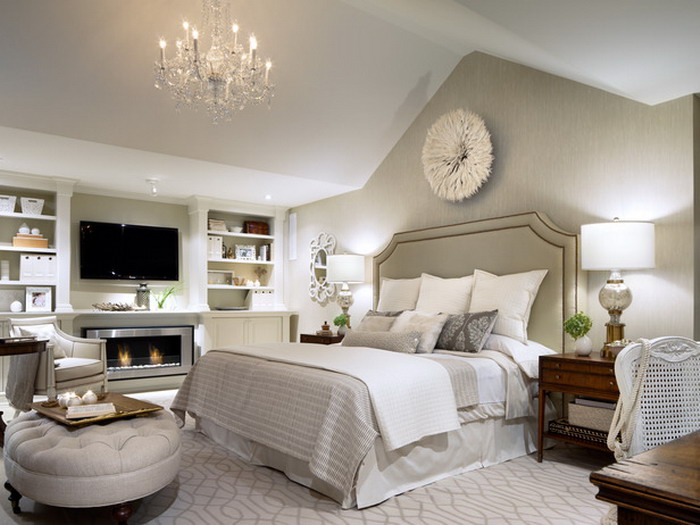 Great Linens: Nothing speaks comfort and luxury like really wonderful linens for your bed. Whether you prefer jersey cotton to keep you warm in the winter months or Egyptian cotton sheets with a high thread count for silky smooth feeling during the summer, great sheets are a must in any elegant master retreat. For an extra bit of luxury, use a linen spray in a favorite fragrance to scent your sheets as you place on your bed. That way you can experience the luxury of both touch and smell.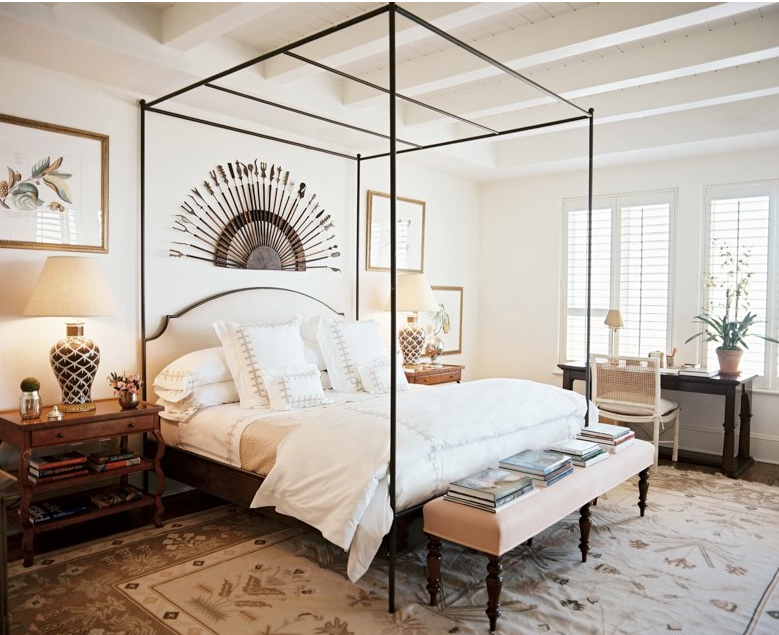 Lots of Pillows: Have you ever noticed that every great luxury hotel bed is loaded with pillows? It is for a reason: you need pillows of different sizes and firmness to accommodate all the ways you will use the bed. Of course you will want great pillows for sleeping. There are so many options, from memory foam to pure down and everything in between. Find the correct pillow to meet your normal sleeping position. In addition to sleeping pillows, add a few pillows that are more firm for sitting in bed and watching TV or reading. Always cover your pillows with a pillow jacket in addition to the normal pillow case to help them last longer.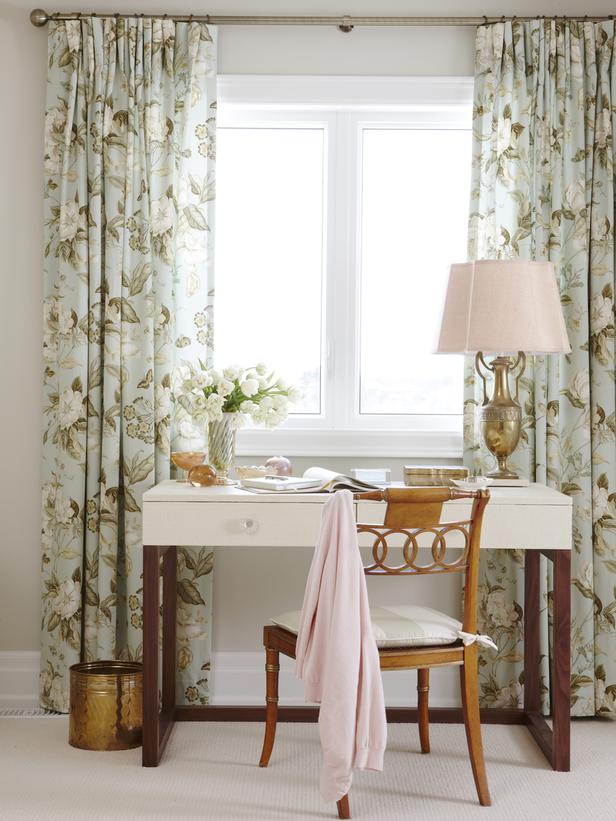 Desk: Everything luxury hotel room has a desk and your master bedroom should too, if there is space. It doesn't have to be large: just a table surface and preferably a drawer. This is a great place to sit and check emails, write letters and to keep personal items. It is best if it can face a window with a view. Keep some great notecards, stamps, and pens close by for any writing or bill paying you may want to do from here. An extra charger for your tablet or smartphone makes things even more convenient and of course a great lamp is a must.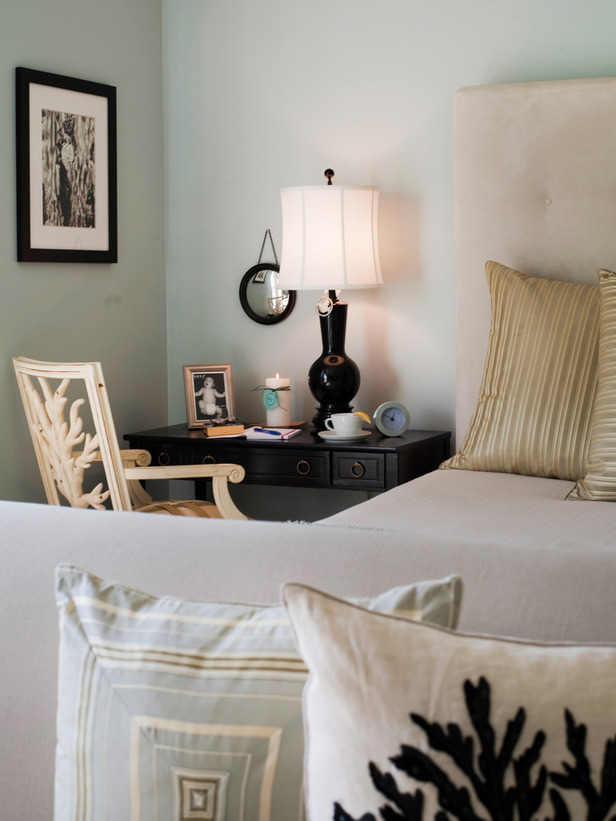 Personal Favorite Things: Since this is your retreat- your sanctuary- you need to fill it with things that make you feel happy and relaxed. Photos of family and friends and special occasions are a must have. Your favorite candle for relaxing the senses. A wireless speaker for streaming your favorite music lets you enjoy music without costly rewiring and adds another layer of luxury to the senses. Place a few special pieces that have great sentimental value and items from your past trips to keep great
memories close by. Remember this is your special place: surround yourself with the things that make you the happiest.
There is no reason to wait for that once a year vacation to let yourself feel special. By following these suggestions, you can create that wonderful luxury hotel getaway right in your own home and enjoy it every day.