03 Apr

Every room needs a touch of black
We've all heard the old saying:  "Every room needs a touch of black".  Even as a teenager I remember a designer that my mother was working with making this statement.  And through the years it continues to be a staple among designer's essential principles.  Now, does this mean every room that is void of a black element is not complete?  No.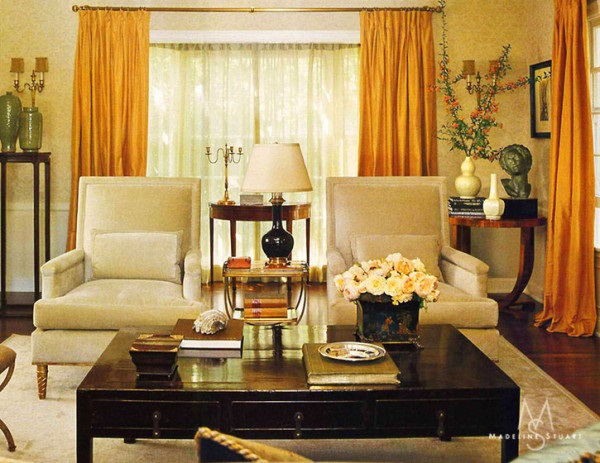 What I am referring to is the fact that black adds impact and drama and mixes will with all colors.  Without being garish or bright, black is strong enough to command – and draw – attention wherever you place it.  It is the best color, in my opinion, when you want to emphasize a shape or profile in a room.  It is extremely versatile in its ability to be both refined and elegant and, quite opposite, be casual and raw.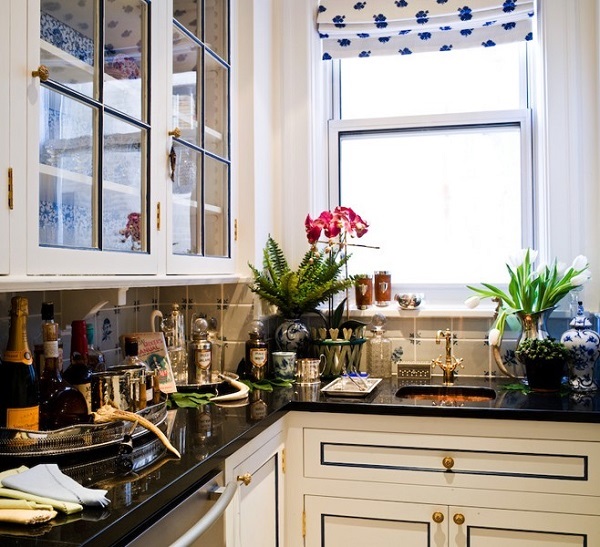 As for that touch, a little black can go a long way.  And it can be used on anything from accents, furniture, artwork, countertops and fabrics.  Just remember that black is striking and it draws your eye to that element or shape.  And, just like that "little black dress", it is always classic, versatile and in style.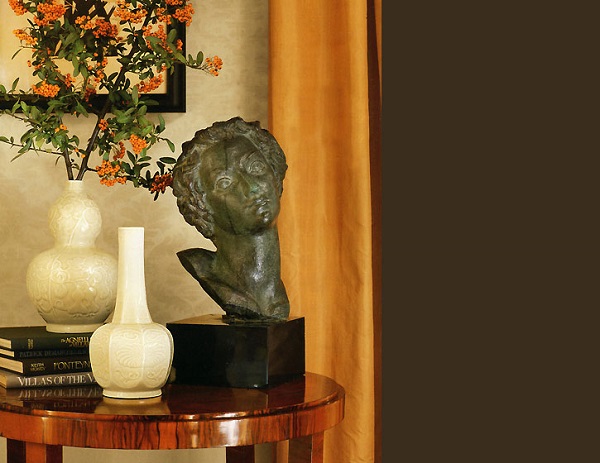 A touch of black can come from accents and accessories, such as this bronze bust.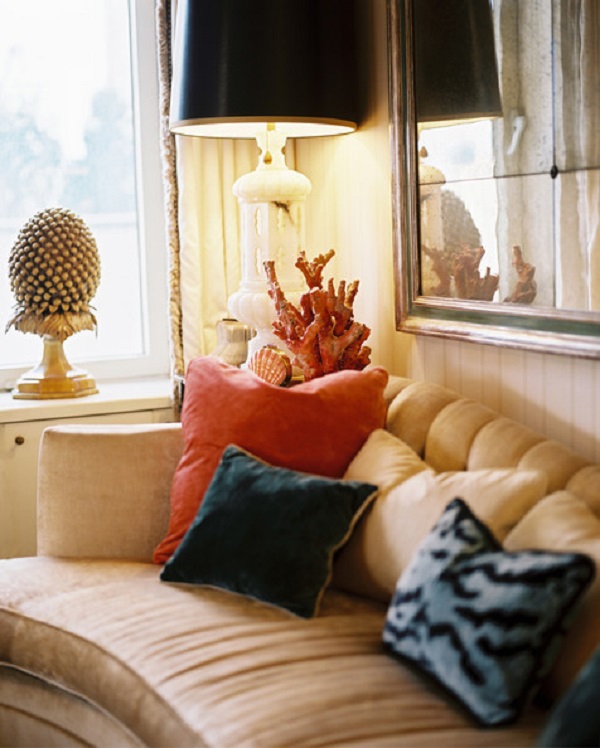 A black pillow and drum shade give this corner punch and sizzle without overwhelming the neutral palette of the room.  Black is a great color to use to bring drama to a neutral color room.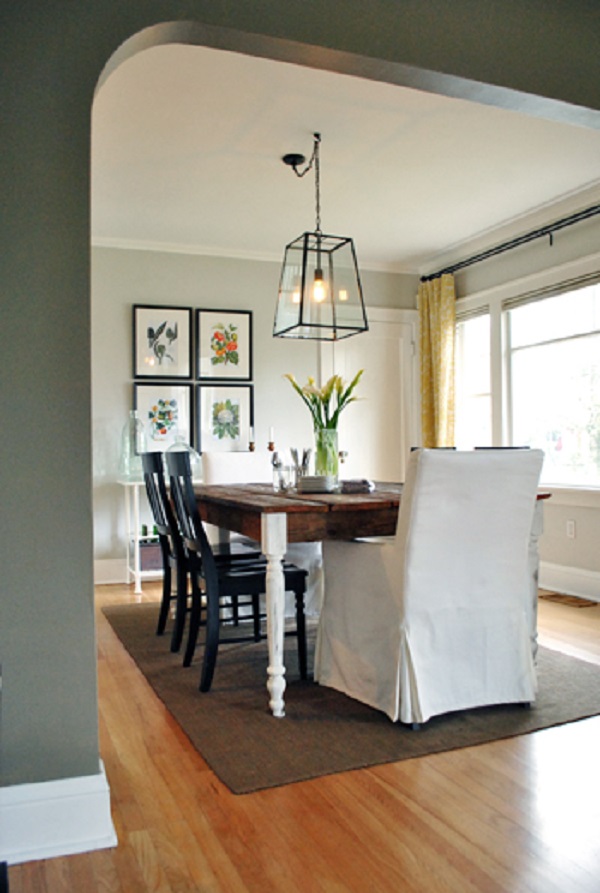 Here, in a simple casual space, black gives the dining space some "pop".  Notice the black really emphasizes the chairs shape.  Black keeps the otherwise clear lantern from disappearing.  The artwork, framed in simple black, creates a strong shape against the neutral walls.  And the black drapery pole draws your eye up to the ceiling.  Without the black elements, this room would be quite bland and boring.
Continue your page here…