17 Feb

Product Spotlight Vetrazzo Countertops

Many times today, as we are designing baths and kitchens for our clients we get asked the same question, "Is there anything out there different than granite for a countertop?" Natural quartz countertops are a great choice today for clients who want a low maintenance and uniform looking top for their project. But what if you want a top that has some "wow" factor. What do you do?

We love to choose Vetrazzo recycled glass countertops. First, they have an incredible look. Available in a wide range of colors, ranging from earth tones to bright reds and blues, each Vetrazzo top is made  of 85% recycled glass from sources such as windshields, Skyy Vodka bottles, Heineken bottles, and even glass from demolished skyscrapers. That is why their slogan is "A story in every surface". Next we love that this a truly recycled material. Even the cement and the binding agents that make up the other 15% are recycled as well. And it is made right here in the USA. Finally, it performs beautifully, being able to resist scratches and heat like granite without the need for special cleaning products or maintenance.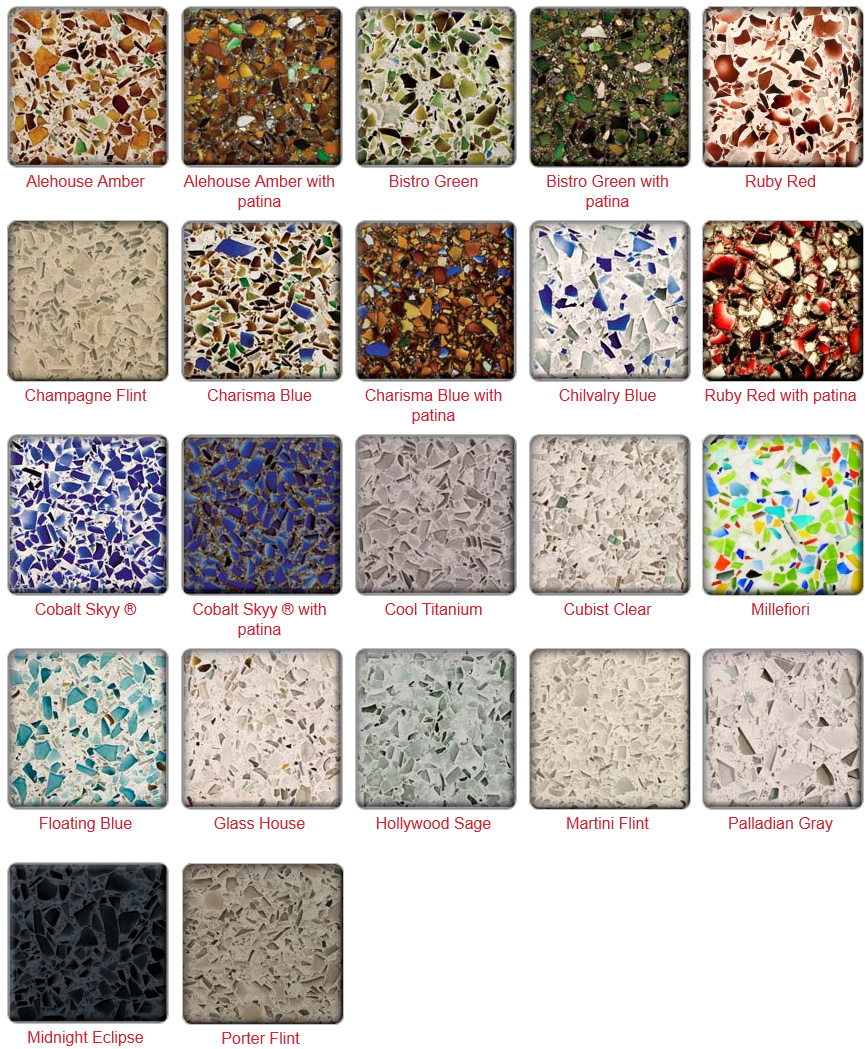 Stop by our showroom in downtown historic Cleveland, TN and see this beautiful and environmentally friendly product today. you can see more examples of these beautiful eco-friendly countertops athttp://www.vetrazzo.com