29 Oct

High Point Market – Fall 2013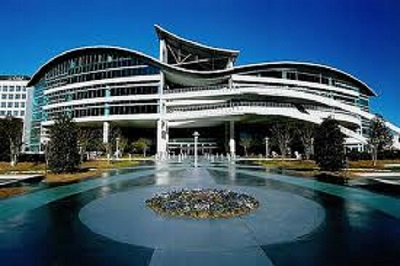 I made a whirlwind trip to High Point, NC last week to attend the International Furniture Market.  Although I was barely there for 48 hours, I managed to cram in a lot of showroom visits and to check out what is coming down the pike for 2014.  To sum up what you will see in design trends for 2014, it is:  blue and geometric shapes.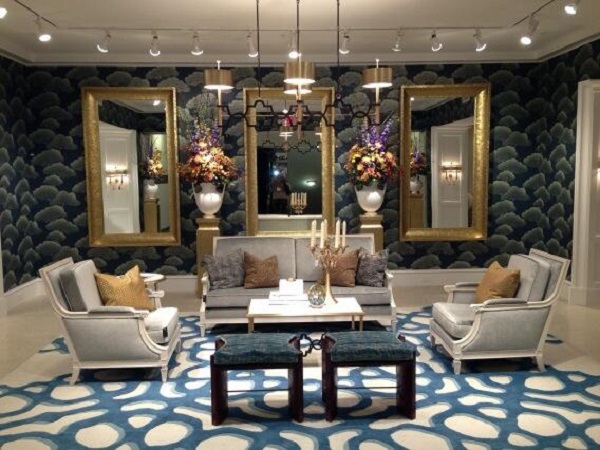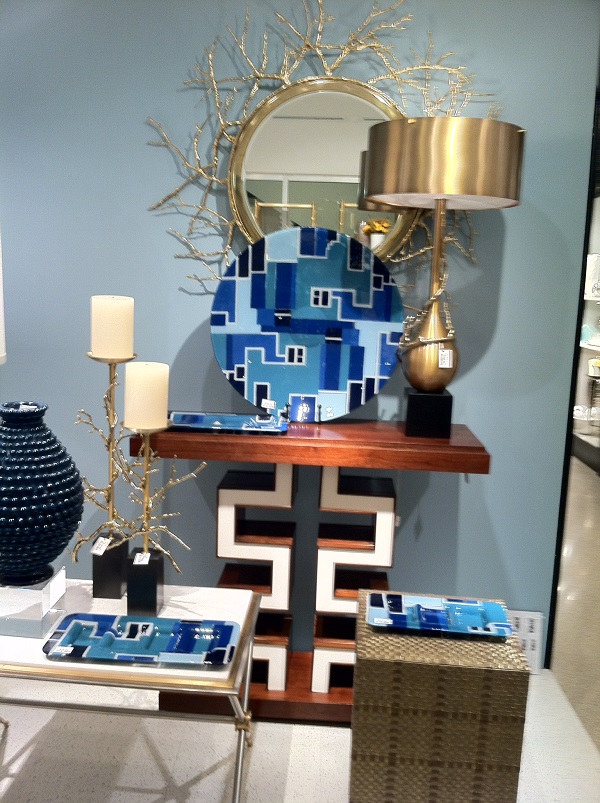 Let me clarify.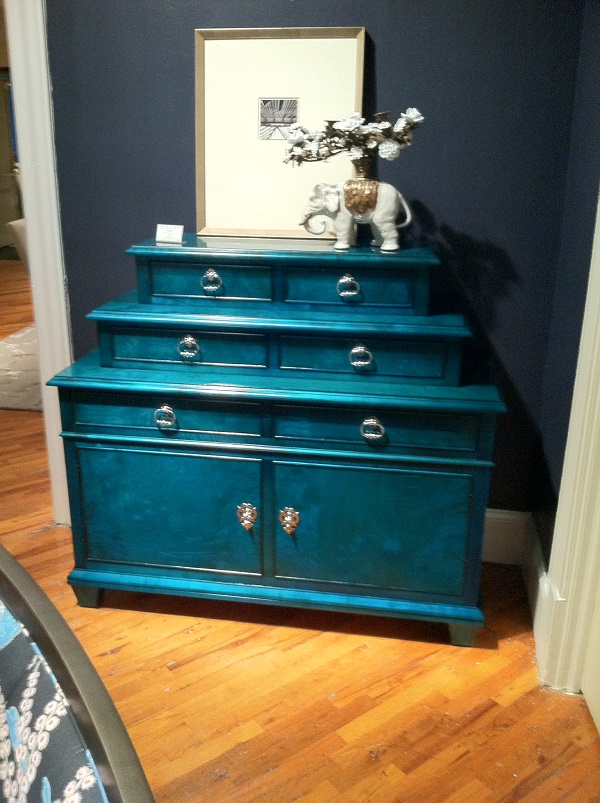 Blue and all of its intense variations of cobalt, peacock, azure, etc. is in full force.  If green was the color for 2013, then blue surely will win the award for 2014.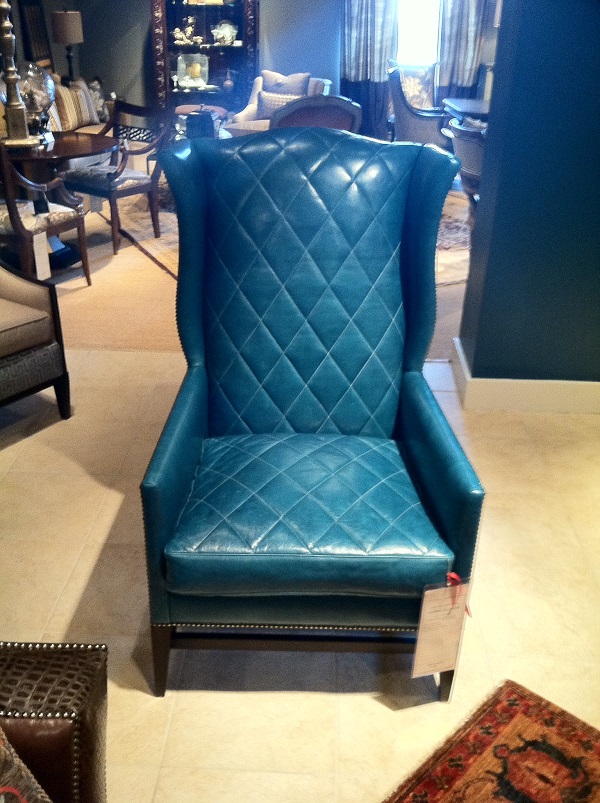 Manufacturers are not only employing striking blues in textiles,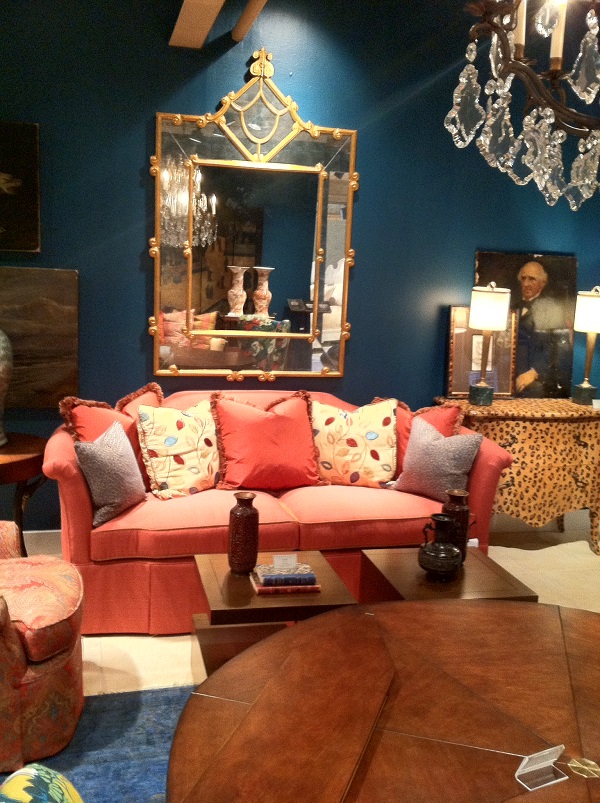 but also in decorative accessories and furniture.  Century Furniture even showed several furniture pieces of blue stain with striking effects.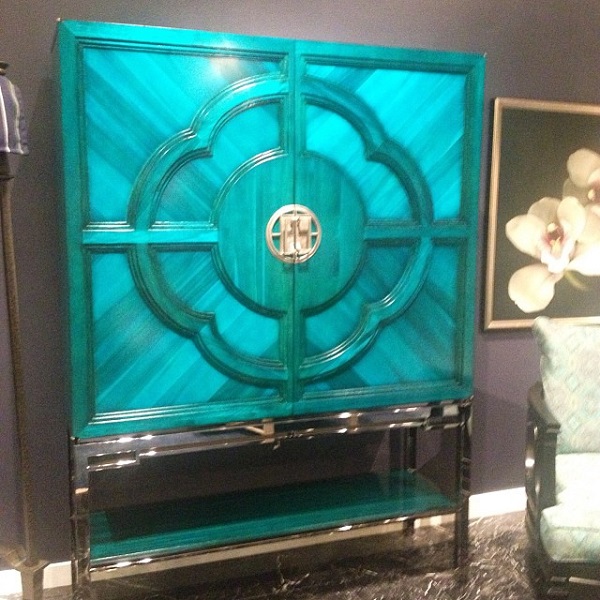 Showrooms that I visited particularly showed these intense blues with the warmth of brass and golds, for an attractive and rich palette.  After many years of the popularity of soft blues – Tiffany and Robin's egg – showrooms are really turning up the volume on a fantastic range of blues.
The other trend that seemed to be everywhere was strong geometric shapes.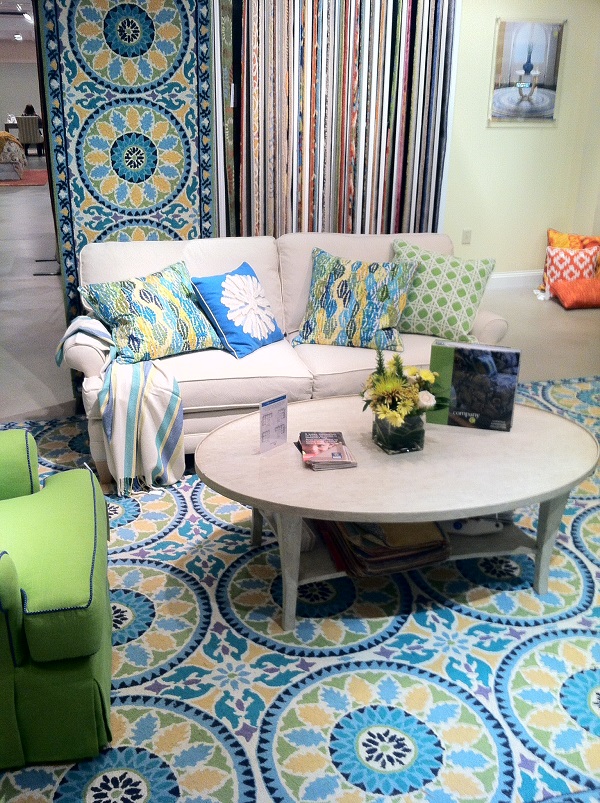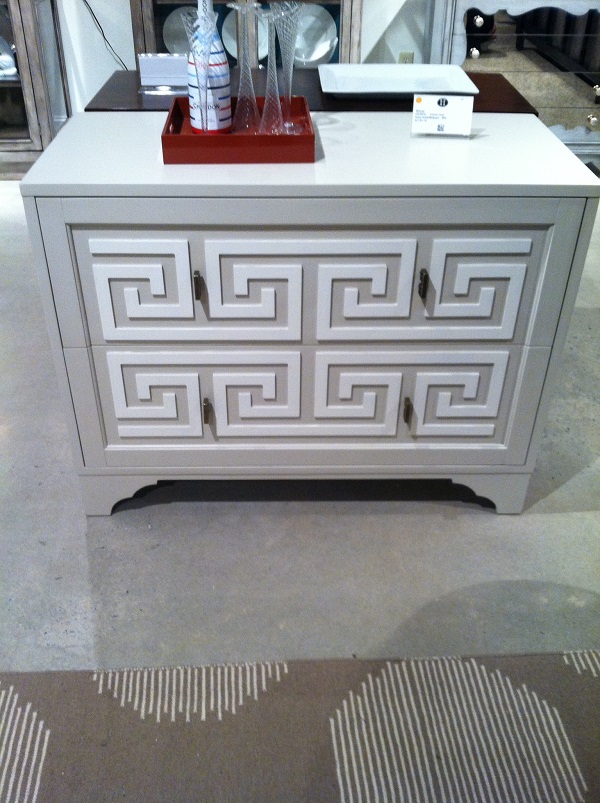 Yes, we have had geometric patterns in the past, but this market they seemed to really be pushing the envelope in terms of boldness, placement, and materials used.  From rugs to lamps, chests to fabrics, strong geometric patterns add energy and personality to any space.
The geometric patterns were found in nail head trim, painted designs and woven fabrics in furniture pieces.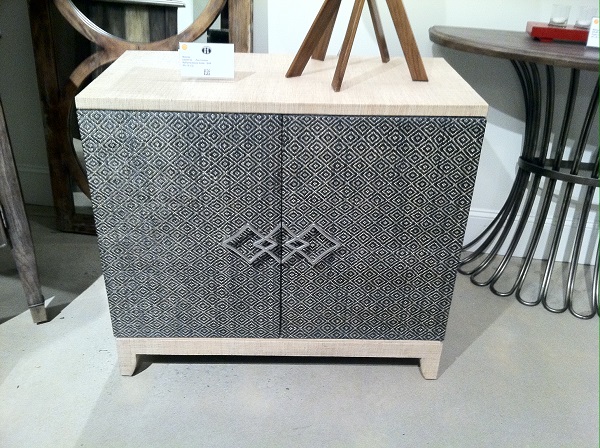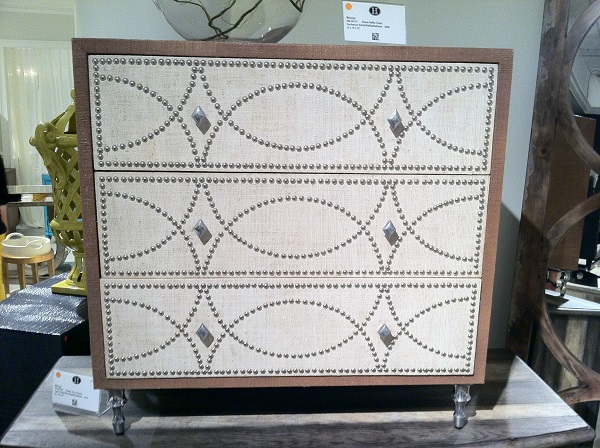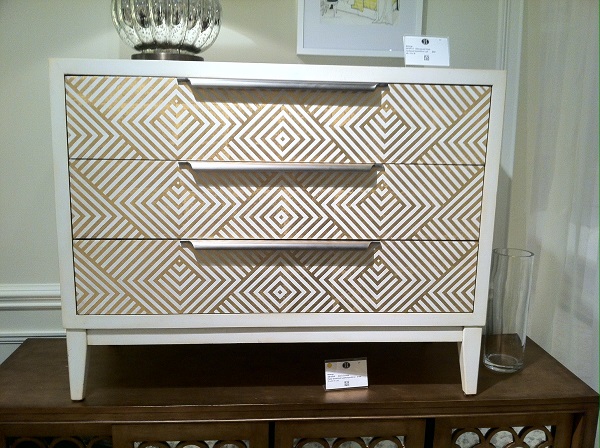 Lamps and accessories were not immune from the geometric touch, as I witnessed some terrific designs in these categories.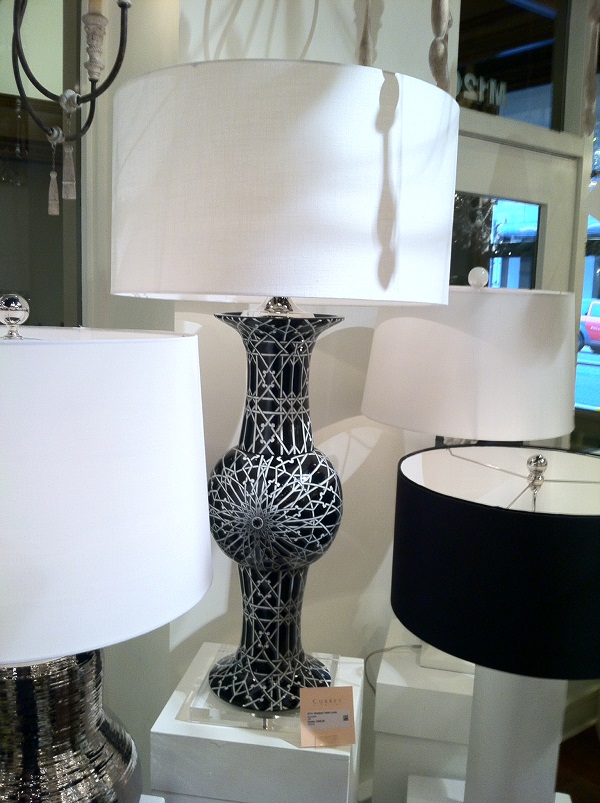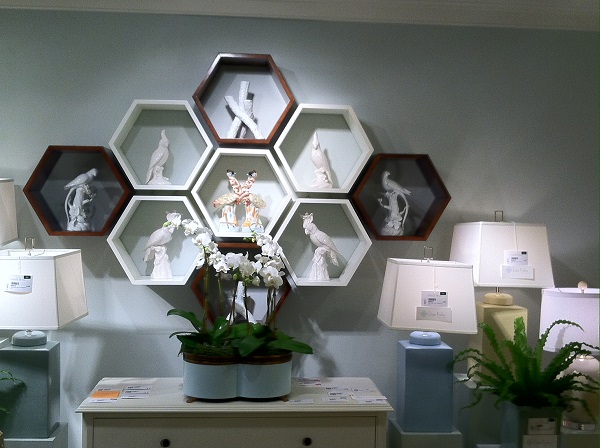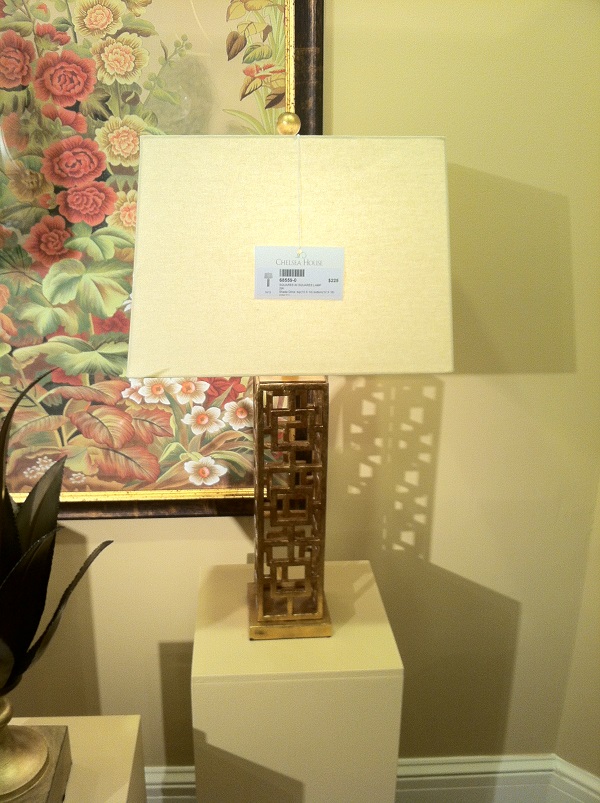 As I walked around and visited the showrooms, I kept being reminded of a room I designed earlier this year that embodies a lot of the trends I saw this market:  cool, saturated blues, strong geometric shapes and gold, warm accents.  My clients loved the end result.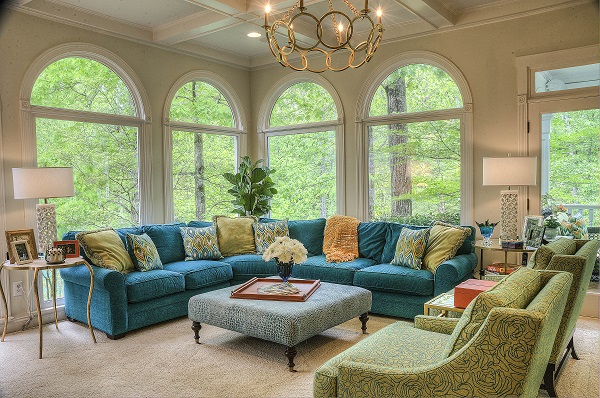 It is always great to visit High Point each spring and fall to see the latest and greatest and spot new styles and trends.  It always gets my creative juices charged!