24 Jan

Kitchen Transformation Before and After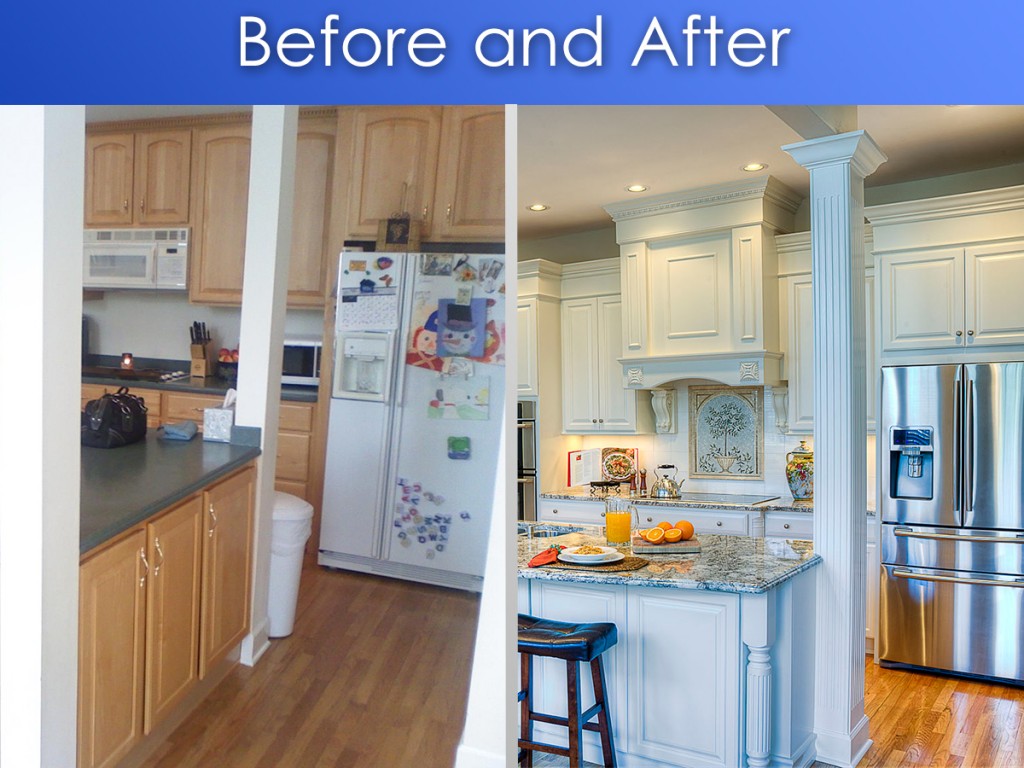 "My Family and friends are enjoying every aspect of our new kitchen. It's hard to believe it is the same space "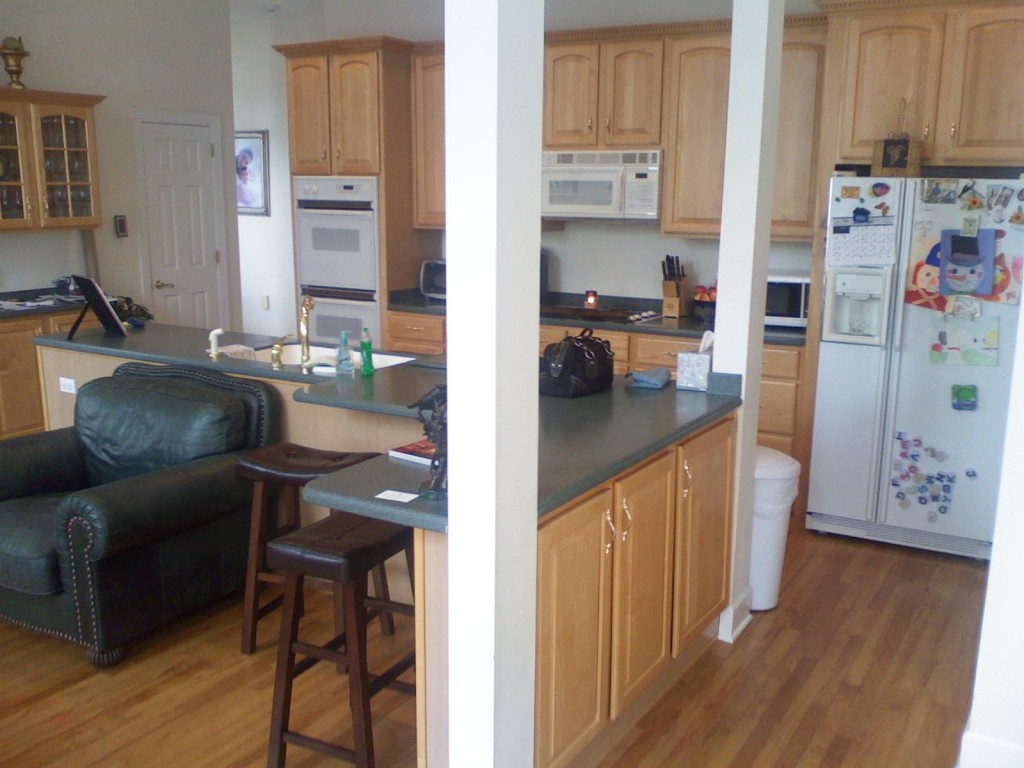 When we first met our clients – a couple with young children – they were unhappy with many aspects of their kitchen. First and foremost was an island that was awkwardly shaped and inefficient. Two large support posts cut the area off visually from the breakfast room and always seem to be in the way. Secondly, they also wanted a proper bar area and server with glass doors to display their dishes and glasses. They also requested white cabinets to tie in with the rest of the millwork in the house. Finally, they wanted the kitchen to have a proper and dramatic focal point.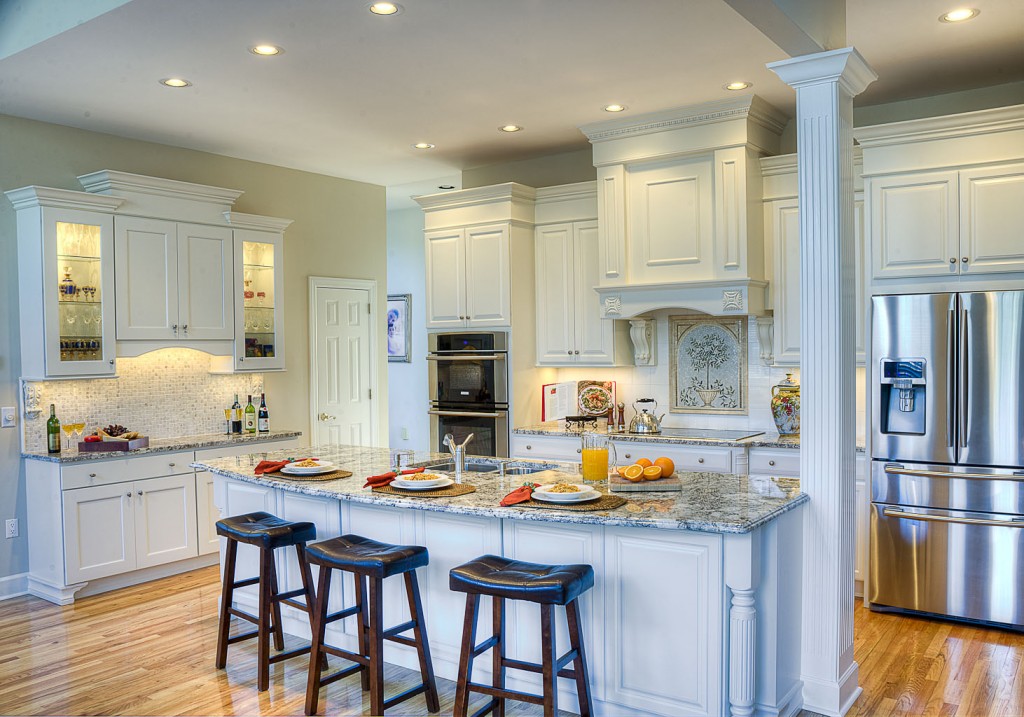 By adding an I-beam, we were able to eliminate one column and open up the space, as well as extend and redesigned the island. A beautiful African granite now caps this island which has seating for up to five. We created a beautiful cabinet and serving furniture piece with glass doors and LED lighting. The backsplash features mother of pearl tile. To give the kitchen the focal point it deserved, we designed a mantle-styled hood enclosure and took it to the ceiling for extra drama. The crowning jewel for the kitchen, as well as for the client, is the custom marble mosaic topiary art piece, located under the hood and featuring over 12 different varieties of stone.
  Now the homeowners have the open, elegant and functional kitchen they've always dreamed of.
To see more examples of our room transformations visit our before and after Pinterest board Here.