12 May

Lighting Spotlight: The Gramercy Chandelier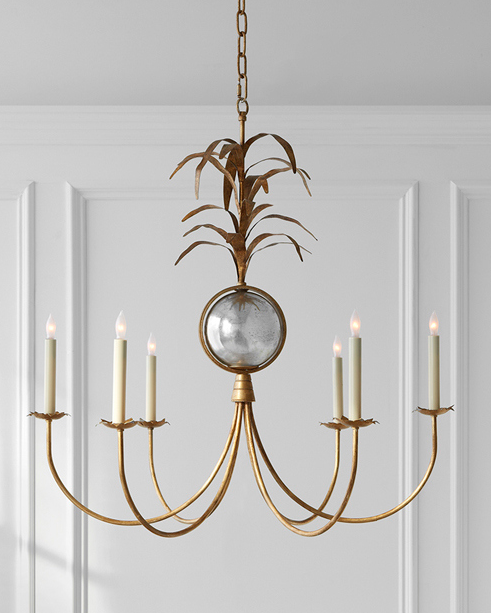 This wonderful chandelier arrived in our showroom recently and has had lots of compliments. And why not? It is elegant without being too pretentious. It would be comfortable in a traditional formal setting, yet its clean lines and open styling will also appeal to those who don't want a fixture with a lot of fuss. The Gramercy is made of gilded iron with an antiqued mercury glass ball featured in its center. Gently curved leaves extend from the top to give it an elegance that is at the same time, very fun and fanciful. The Gramercy chandelier is available in 3 sizes: 17" diameter, 33" diameter (the size we currently have in the showroom) and 41" diameter. This fixture would be at home in a foyer, bedroom, dining room or bath. We have even used a pair of them in a kitchen design! There is a matching sconce as well to compliment any of the 3 sizes.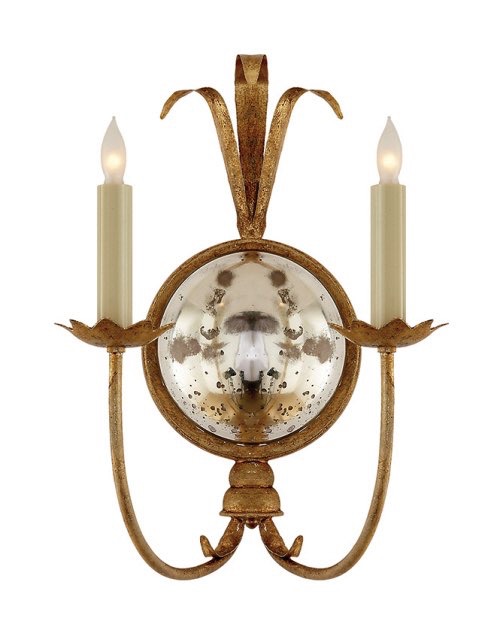 Stop by our showroom and see this wonderful chandelier and all the other chandeliers and lighting options that are available from Haskell Interiors.