14 May

Why did I Choose Interior Design?

 

I've been designing interiors for almost 25 years. And I still get asked from time to time, why did I choose interior design? Some days, after a grueling day where things just don't seem to go right, I'll ask myself why did I choose interior design?!

Even as a young child, I was always fascinated by buildings. I remember that every summer when my family would take a vacation, I would want to go and explore the hotel, the lobby and every inch of the facility. Even as a seven or eight-year-old, I could tell you about every detail of any building or home that I ever visited, even years after the trip.

When we moved into our new house, as a six-year-old I remember wanting to have a say in the way my room was designed and decorated. Over the next five or six years I constantly moved the furniture around into new layouts and new floorplans. Every few years I had to have a new bedspread, new art on the walls and I constantly rearranged my books and treasures in my bookcases.

I grew up with a family in the furniture business and with a mother who studied interior design in college. I was taught at an early age to appreciate and value beautiful things in the home. And my mother taught me the important lesson that it was better to wait to find just the right piece, than to waste your money on something you would want to replace later. For the first seven years in our new house, we had not one piece of furniture in our living room! My father would put highball glasses in the four corners and use it as his putting green.

Unlike most of my friends in high school, many who knew exactly what they wanted to be even when they were in 10th grade, I had no clue. I graduated from McCallie School in Chattanooga after four years of hard work, but still no closer to understanding who I was or what I wanted to be. I then went to Rhodes College in Memphis where I spent another four years in a liberal arts setting trying to discover myself.

I eventually ended up with a degree in psychology, because I've always found the study of people and how they think, make decisions, and interact with each other to be fascinating. After graduating and some soul searching, I didn't think that a career as a professional psychologist was a good fit for me. So, I packed up my things and I came back to my hometown of Cleveland, TN.  I decided that doing something with real estate and homes could be really interesting. I started to realize that I had always enjoyed architecture and homes. So I set out and began to take time to study building principles and Classical architecture. To make a long story short, for the next five or six years I worked on a residential development and a planned community. I surrounded myself with the very best residential architects, landscape architects, and other contractors that I could find. It was better than any classroom education I could've ever imagined. Through this venture, I was able to start to design many of the features of the homes that were being built. Working alongside some great residential architects, I learned and mastered the principles of proportion, balance, layout and function in home interiors. I also got to try my hand at designing many of the features and details of the interiors. The more I did, the more I learned.  The more I learned, the more I loved it.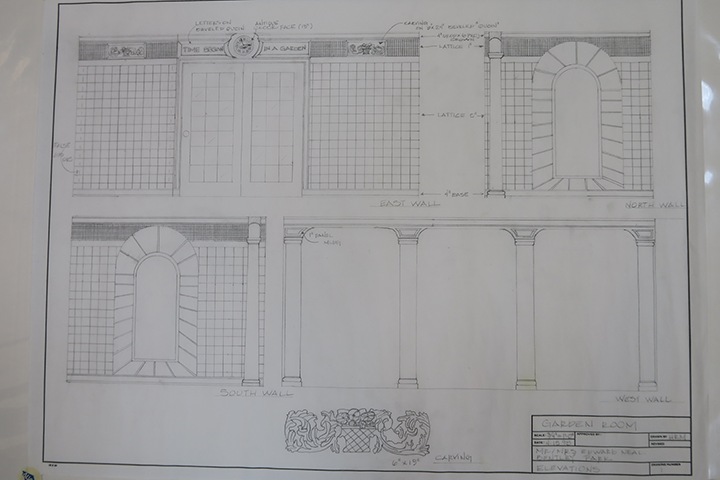 I discovered that I truly loved and had a passion for taking raw space and creating a beautiful room. For me it was like giving birth. I loved how all the architectural details, finishes, and fixtures within a room could give the room a true character and feeling. To this day, it is one of my guiding principles: to make a room beautiful, even before you put the first piece of furniture in it.
By this time I knew that I wanted to learn more and to learn it properly. That was when I decided to go back to school and get my degree in interior design. It took 2 1/2 years of going to school, with no summers off. In the end, it was well worth it. I already had a large amount of field and practical experience, but the college gave me the in-depth knowledge of design from a historical perspective. And further solidified the true principles of good design.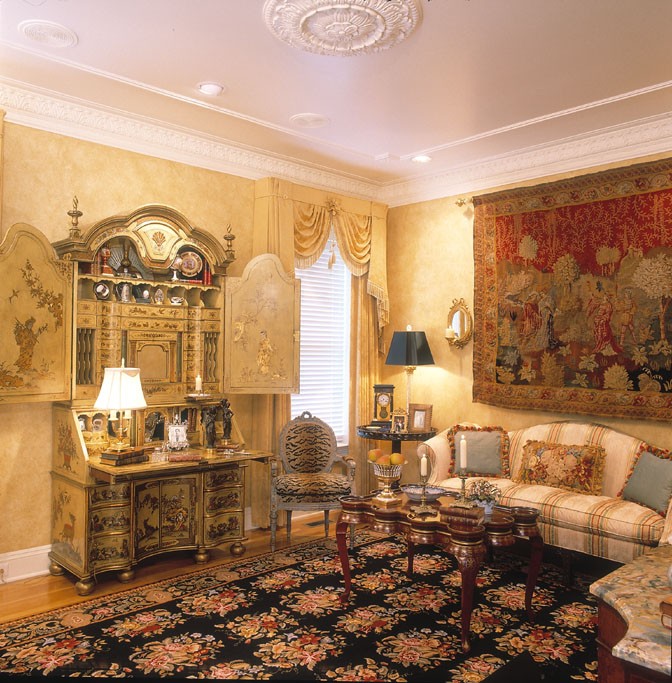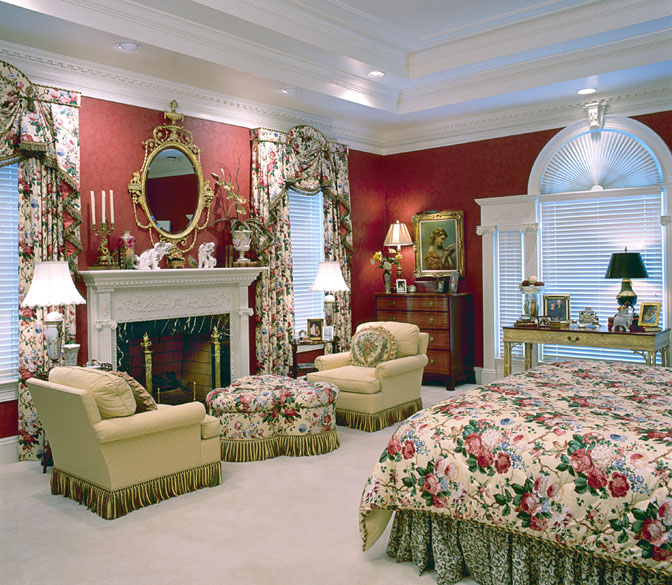 Another factor my decision to become an interior designer was my love of doing things for other people and making other people happy. Every interior designer knows that rush and thrill when a client finally sees their finished room for the first time. That sheer pleasure on their face and the knowledge that you did something great for them that will influence them and make them happy for years to come, is an incredible feeling.  I also get to make the most of my psychology degree. When a client comes to you for the first time, it is just like a person coming to a psychologist with the problem. It's up to the designer to know the questions to ask and path to take, in order for the client to find out for themselves, what they truly want from their home, and the way they intend to live in it.
It's actually funny. As a kid in high school, I would have never thought about a career in interior design. But now as I reflect back on the last 25 years and even look back into my childhood, I cannot imagine wanting to do anything else.