13 Feb

Placing the TV in your Room

Mount your TV for comfortable viewing when seated, not standing.  So many people mount TV's above mantels that are too high for comfortable viewing when seated.  What is the correct height?  It's easy!  Sit comfortably in your chair.  Now stare at a spot on the wall that is easy to do without angling or straining your neck.  That spot should be the center of the screen.

A word of caution:  if mounting over a firebox, observe both firebox manufacturer's and TV manufactures recommendations for minimal clearance between TV and firebox opening.  A bonus: for best viewing, the distance between TV and your seating should be a minimum of 1.5x the size of your screen.  For example, if you have a 42'' TV, sit a minimum of 63'' or 5' from the screen.  A 60'' screen would be best viewed a minimum of 90'' or 7'6'' away.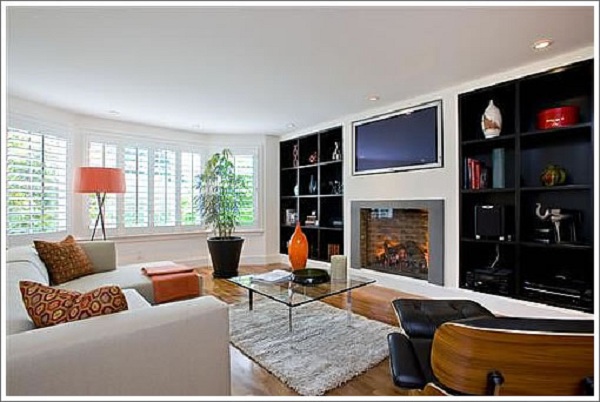 Too high for comfortable viewing from sofa.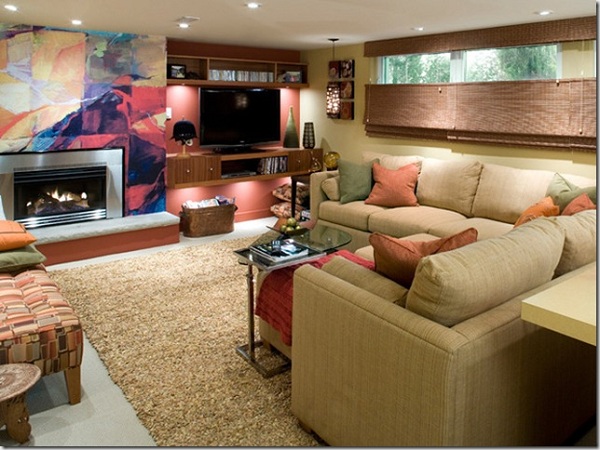 A nice alternative to above fireplace – next to it at a comfortable seated height..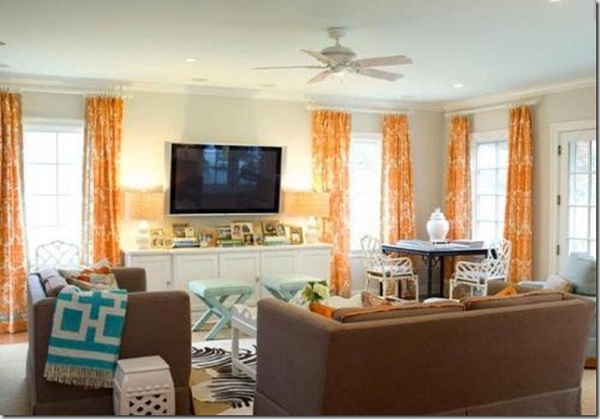 Mounted at eye level when seated guarantees hours of comfortable TV viewing.