09 Mar

An Interview with Shuptrines Art Gallery

Recently I met with Bonnie Shuptrine, who along with her husband, Alan, are the owners of Shuptrines, located on Broad Street, near Lookout Mountain in Chattanooga.  The Shuptrine name is not a new one to the art community in Chattanooga and Bonnie and Alan have continued to grow and expand their business to include not only representing fine American art, but also art restoration and creating custom gilded pieces for their customers as well.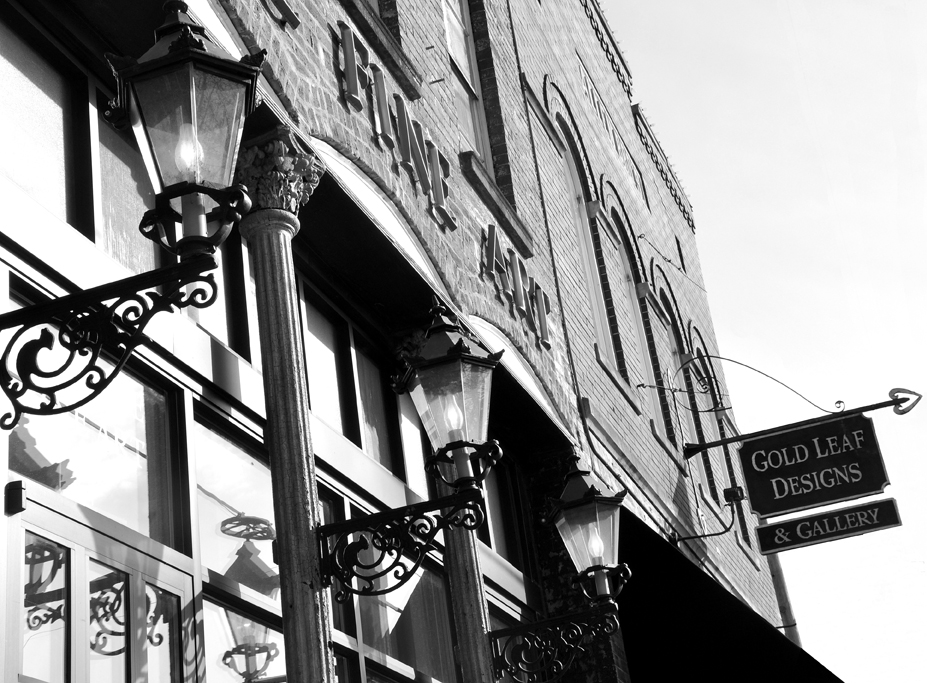 1. What prompted you and Alan to start Shuptrines?
Fifteen years ago, Alan persuaded me to continue my business in design/art with apparel and also help him continue his business of 10 years at that time, Gold Leaf Designs. He was known for his fine one of a kind framing, and gold leafing, restorations, etc. So, I ended up doing both. The business really took off about 3 years later, and we decided to only concentrate on his business, and to include representing other fine American Artists. Alan's relationship with clients and private art collectors/museums was always good, and selling art "behind the scenes" was something we had done in the past. It wasn't until one of our clients gave us his portfolio of artwork he had collected for 30 years to offer out to the public, and he suggested we become a "gallery". We helped him work with his estate and pieces; afterwards we felt the timing was right to move into more of a gallery business. Since then, we have represented over 45 artists nationwide. Today, we represent 15 artists. They are all nationally awarded, or renowned. And we continue to sell collections of estates and consignments on fine 19/20th century artwork.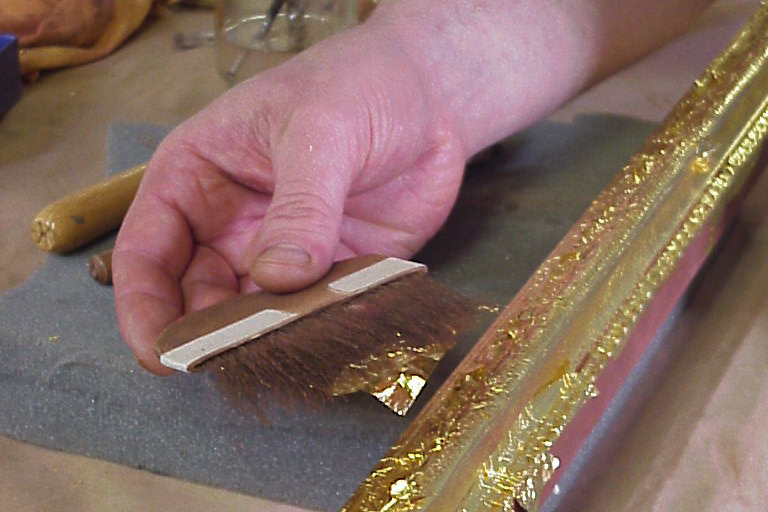 2. What services and products do you offer?
In terms of services, we provide fine framing that is archival, correct and sometimes designed to the piece. It takes a while to create, and sometimes carving, gold leafing and fine faux finishes are applied. We are experts at the restoration of antique furniture or frames, restorations of paintings, and cleaning of artwork. Conservation is very important to us, so is conserving artwork/furniture, and restoring gold leaf in mirrors or objects d'art. Gold Leafing in water gilding methods or other less expensive methods is a specialty. We leaf ceilings, trim in homes and historical institutions. We have renovated and restored areas of the Swann House in Atlanta and the Governors' Mansion in Natchez, Mississippi. Private homes that need any gold leaf are also our business. We also do any fire and smoke damage on artwork, frames, and some wood furniture. And we can provide professional crating and shipping of important artwork and mirrors.
As for products, we of course specialize in American art- and if you are looking for something specific whether it is an Edward Hopper or David Johnson, a Peterson or Wyeth, we work with any known name. Other products which we love are our handmade gilded crosses. We can design and create a cross as a birthday or anniversary present. We have had clients call us for a memory type dedication cross for board rooms and other corporations. For gifts, we have a 6 x 9 inch cross in which we can implement a design or monogram. Almost any design can be done at the client's request. Finally, we do a great job with custom portraits, matching the client's needs, style and budget with just the right artist, from those we represent.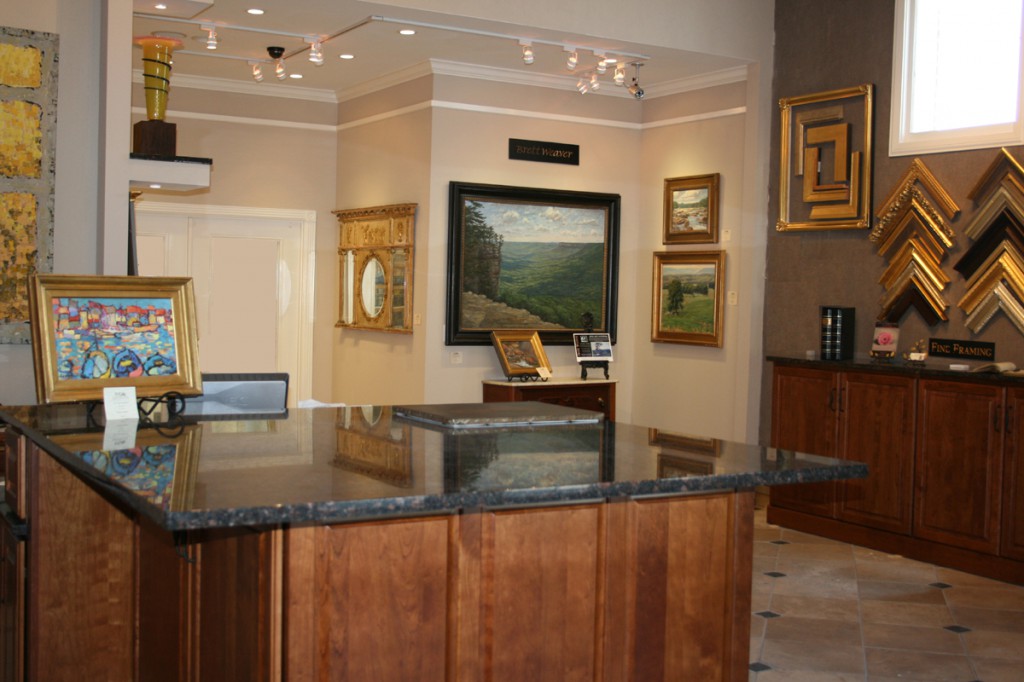 3. What guides you in selecting artist to represent? What qualities do you look for?
We only work with American art. And if living, only American fine art, nationally awarded or nationally renowned. We believe in the success and business of an artist- and when we work with contemporary artists, we have an agreement that they are just as much the marketing train as we are. That they give back to their community in gifts and also showcase their work at least once a year.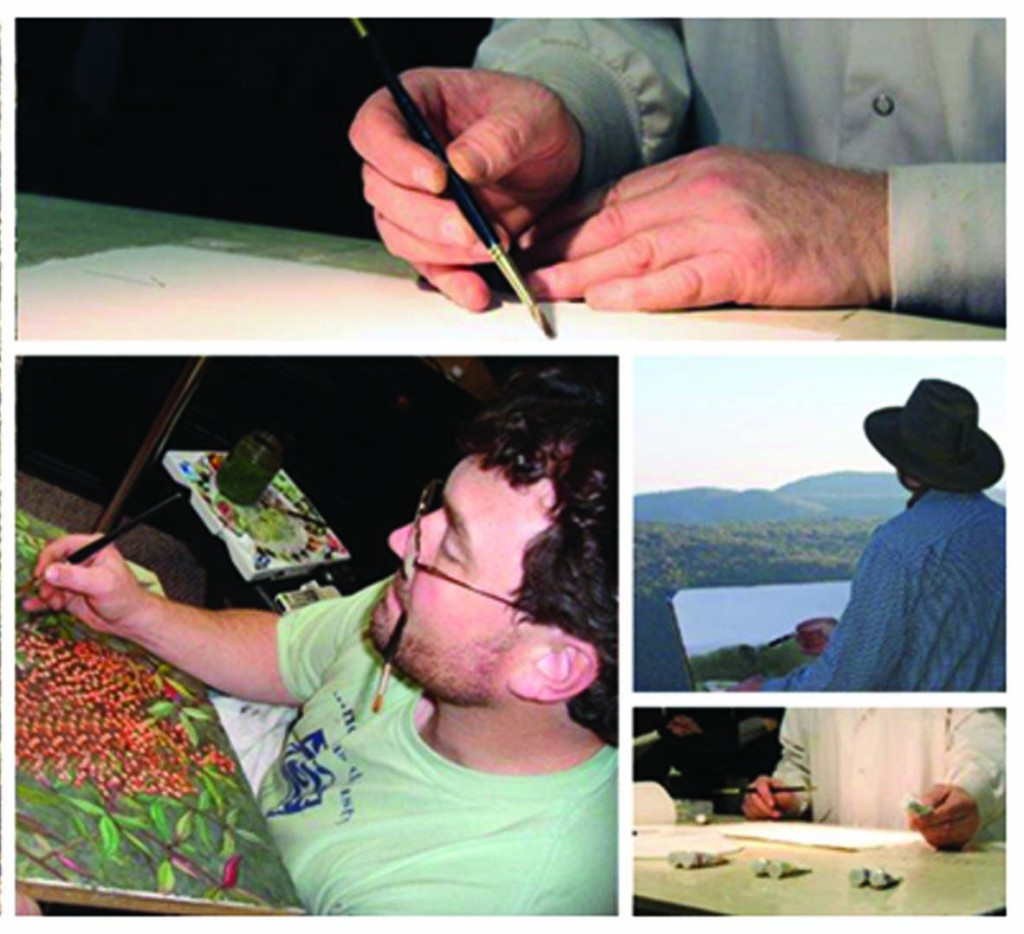 4. What new artists are you excited about today?
Not necessarily new to me, but the drive and momentum is with my husband's work, Alan Shuptrine. He has been painting for decades, yet, has been busy helping raise our two sons, and this business, mainly in all the things we do first. But, the last several years, has been dedicated to watercolor, and like his father, the late Hubert Shuptrine, is excellent in renderings of realism. He is a pretty brilliant guy, and I am excited he has gone into another arena with the level of his work. He has created a new way to look at watercolors and protect them, without the use of glass, which is going to be a pivotal point for watercolor. And with his craftsmanship of marrying the frame with the piece, it is a superb way of working. The directors of museums are saying to me, that this is another Childe Hassam. He might not ever see his success on this level as most artists have to die – to go to the ultimate point of success, but he will get close to it.
Other than that, I am in LOVE with our glass artist Kerrick Johnson. One to be reckoned with, his cut glass and treatments are a superb way to look at glass and see the exquisite detail of special pieces.
5. What advice would you give someone who is thinking about buying their first piece of serious original art?
I LOVE working with people that are at that moment thinking about this.  It usually is an exciting time in that person's life. They might have had success in business, redesigned or remodeled their home, and are at a point of layering on good pieces. I believe first: PLEASE LOVE WHAT YOU BUY. Any gallery or art rep can tell you that a certain artist is going places. If you spend $500 or $5000, every dollar counts for a reinvestment. Just like a stock or bond, You want your dollars to be at least something that will get your money back or maybe even increase in value over time. Our artists have been better than the stock market most of the time. Or, if the buy is a good one with a reputable name, it will give you pleasure beyond years. Use a reputable source, and know what you are buying.
Do your homework
It thrills me when a piece of art gets married to that person. Something that makes him or her happy- that it betters your life in every way. When you come home from a hard day, or relaxing and viewing your surroundings, in every way, it just makes you feel good. You think and ask yourself, "how did that artist do that light coming through the trees?" or you see the technique that the artists does is amazing.
My advice is simple.
LOVE IT
DO YOUR HOMEWORK
PURCHASE IT
INSTALL THE PIECE
USE IT and love that it is around you.
The rest will come.
Contact Info:
Gallery and Studio location: 2646 Broad Street
Chattanooga, TN 37408 · phone: 423.266.4453 · cell: 423.280.2403
www.shuptrines.com · email:thegallery@shuptrines.com · www.alanshuptrine.com