17 Jan

Decorating with custom tile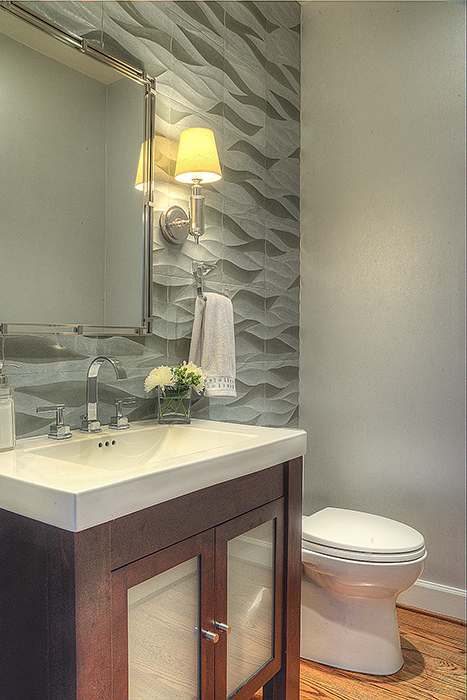 If you want to make a statement in a room, pick a wall and cover it entirely in tile. There are so many wonderful tiles on the market to suit any style , taste or budget. Place your investment on this one wall and use regular paint on the other three.
I have used this for bathrooms, foyers, and living room walls as well as fireplace walls.  It really provides a dramatic effect.
  Here in this small 1/2 bath, we chose Artistic Tile's Ambra carved stone tile to be the focal point of this room. We placed it behind the sink wall and painted the other walls in a complementary shade. Not only does the the tile provide a dramatic backdrop to the sink and fixtures, it also serves a a practical and easy way material to clean behind the sink and the toilet.
Practical and beautiful…what else can you ask for?!
Check out our website
Stop by our showroom today to see this custom tile pattern as well as hundreds of others available from Haskell interiors. Located in historic downtown Cleveland, TN we offer you the largest selection of tile, plumbing, cabinetry, hardware, furniture, fabric, wallcovering and accessories in the Chattanooga area.