13 Apr

Design Tip: The Air Switch In Your New Kitchen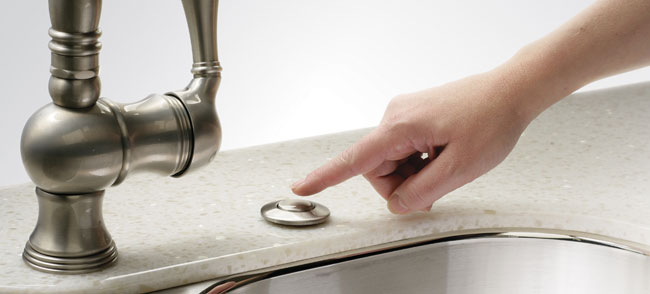 As you plan your dream kitchen remodel, there is one small item that is often overlooked. Many of our clients are not even aware of it: the disposal air switch. This ingenious little button allows you to activate your garbage disposal with the press of a button.  We normally place it right next to the faucet itself. This eliminates an electrical switch from being placed on the wall, where it can clutter up the look of your backsplash. And it works great with island sinks. Now you don't have to place it inside the sink cabinet or on the side of an island, where you would otherwise have to reach down, usually with wet or messy hands.  It is now a standard feature in all of our kitchen remodels and new kitchen designs. The air switch is available in almost any finish to coordinate with your faucet and the cost is under $100.  Installation is quick and straight forward.
So as you are planning your new kitchen design, make sure and include a disposal air switch. You will be so glad that you did!