25 Jul

Wallpaper: One lonely roll

So you have found this wonderful wallpaper that you love but perhaps its very bold and colorful and you are afraid to commit to a whole room.  Or you love the pattern and color but it is expensive and you know your budget cannot handle it.

Don't fret!  Think outside the box.  Who says wallpaper has to only be used on walls?  Or on all the walls?  Today's wallpapers are so exciting and impactful that you don't need a whole room full in order to make a statement.  In fact just one double roll of paper (covering about 50 – 60 feet), can go a long way in adding style to your home.  Here are just a few ways

In a bookcase.  By adding wallpaper in the back of a bookcase you can add instant color and pattern to your space.  I tend to prefer smaller patterns, solids, or geometrics.  This can bring real focus to your collection.  Even simple shapes and solid colored accessories really "pop" when displayed against an interesting pattern.  Fewer, larger accessories as well as books work best. It's a great way to put a pattern and color in your room without committing to upholstery and drapery to do so.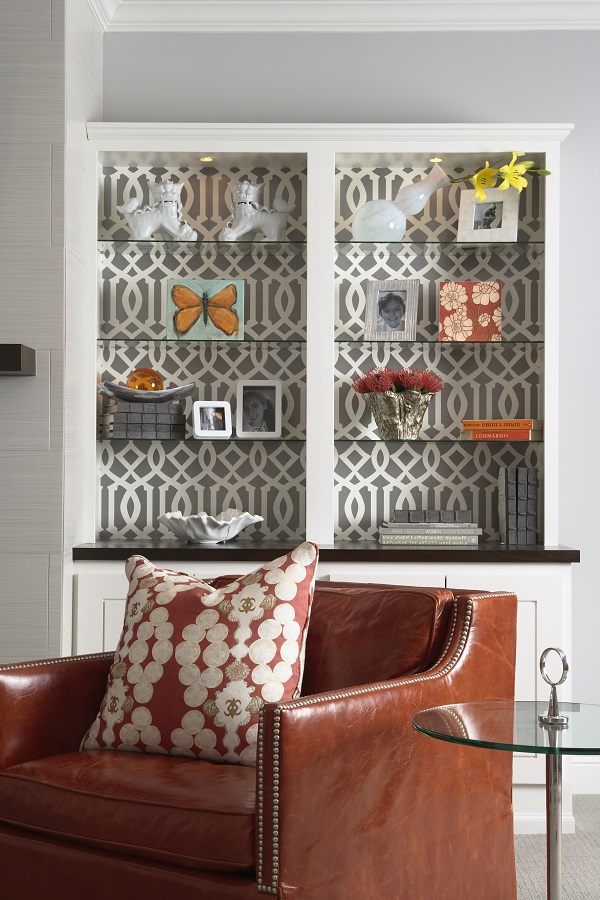 Martha O'Hara Interiors;   Photo: Susan Gilmore
Framed as art.  Today's wallpapers are so exciting and interesting they really are like art.  So why not treat them as such?  By cutting the paper into panels and adding moldings or "frames" you can create easy and inexpensive art for your room.  This idea works best with large scale patterns and florals.   Panels behind a sofa wall or be can be cost effective, while placing art panels down a narrow hallway can add interest without taking up space that conventional hanging art would.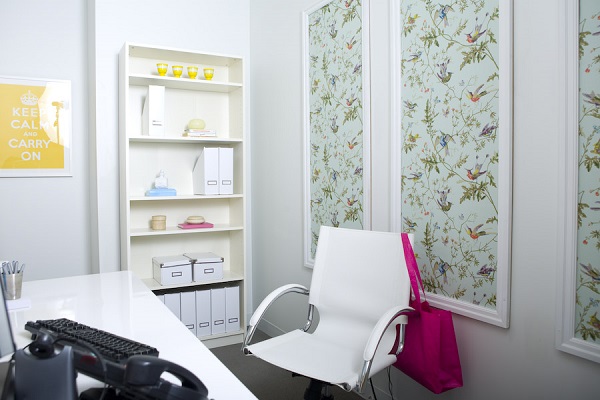 Vanessa De Vargas Interior Designers & Decorators
In a closet or pantry.  Why not add fun and whimsy to an often ignored space.  Papering the back wall of a pantry or closet provides a jolt of fun and whimsy that everyone will enjoy.  Particularly fun for hall coat closets and guest bedroom closets where your guests will be amazed at your creatively and sense of style.  It can also liven your food pantry with a favorite design that you can enjoy each and every time you open the door.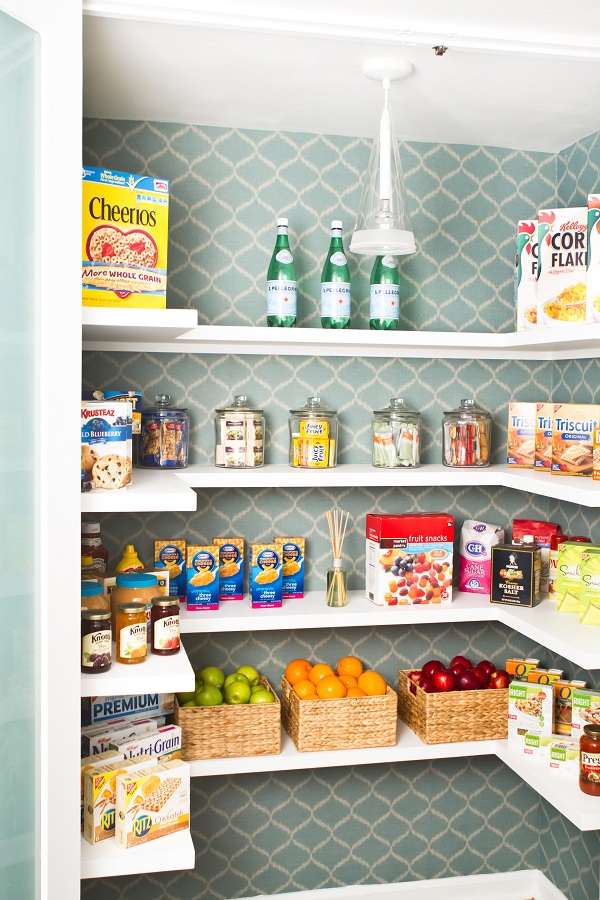 Charmean Neithart Interiors, LLC;  Erika Bierman Photography